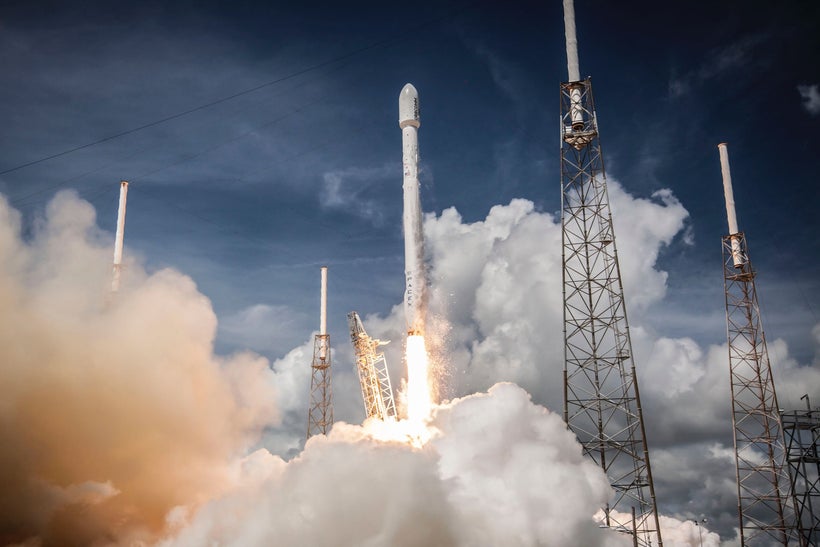 Are you getting frustrated with your blog? Is it not taking off as fast as you'd like? Don't get discouraged. With the right tools and strategy in place you'll be able to take your blog from zero to 100,000 readers. Here are 4 tips to get you started.
#1 Set a Unique Selling Proposition
If you want your blog to get a distinct position in your visitors' mind, you need to understand your unique selling proposition (USP) that sets you apart from your competitors. To set a USP for your blog, you need to know your target audience and understand challenges they face that your blog can solve.
Initially, most of our article ideas were generated from user requests. As your blog grows, use multiple sources to understand the challenges faced by your target audience.
Twitter: Find out what customers are saying about your brand or industry. Use tools like BuzzSumo to find out the most shared tweets in your industry.
Forums: Forums are another great place to find out what people are talking about. Join Redditand Quora to engage in direct discussion with your target audience. Use some of your comments as inspiration for blog posts.
Email newsletter: Email is a great way to ask customers or readers for feedback. Use tools like Constant Contact to automate a lot of the process. Make sure you use a two-way email address so customers can reply to your emails.
If you're planning to create a blog in any niche, understand your unique selling proposition. It defines what sets your blog apart from your competitors. This way you can focus your energy on creating useful resources targeting your ideal audience.
#2 Decide on Your Blogging Frequency
After brainstorming content ideas for your blog, you need to decide how often you want to post. This way you can slot each idea in your content calendar. Keep your content ideas organized by first brainstorming the title of your blog posts and creating a brief outline.
If you don't have the time and resources to publish daily content, you don't have to do so. But make sure to decide a right posting frequency for your blog and stick to it.
#3 Grow Your List and Build a Relationship
The money is in the list; we have all heard this advice a lot of times. No matter how big your list is, unless you're building a relationship with your leads and making them engaged with your emails, your list is worthless.
Encouraging your leads to ask you questions is one of the best ways to make your subscribers engaged with your emails.
By answering those questions, you can help them solve your subscribers' problems, build a long-lasting relationship with them and build a loyal audience. If you're looking to grow a highly engaging email list, below are a few tips to follow.
Growing an email list is the best way to retain your regular visitors. You can do this by using OptinMonster which helps you build a hyper-targeted email list with beautiful, conversion-optimized optin forms. With its exit-intent technology, you can prompt your abandoning visitors with a targeted campaign to subscribe to your list at the precise moment they are about to leave.
Segment your email list into a distinct group on the basis of different user personas, preferences, email engagement, etc. so that you can send highly personalized emails to each group addressing their common needs and preferences.
According to a Marketing Sherpa study, personalizing emails on the basis of segmentation can increase the email revenue by 50%.
#4 Help Other Bloggers
Networking is the best way to connect with other bloggers and develop a relationship with each other.
You can build a connection with other bloggers by commenting on their blogs and having conversations with them. It may take a few emails or conversations before they'll warm up to you.
Once you had a solid relationship, you can start promoting each other's blog on social networks. When it comes to networking, the general rule of thumb is to help other bloggers first before you can expect them to help you.
Blogging is a marathon, not a sprint. If you tried to be very fast at the beginning to gain quick results, likely you'll end up being exhausted with lack of motivation. With the right strategies and perseverance, you can build a loyal audience around your blog.
Liked this article? Check out my other article on 5 Optin Bribe Examples to Grow Your Email List, 3 Things to Know Before Creating Your First ECommerce Site, and 4 Digital Marketing Tactics to Drive More Foot Traffic
["Source-huffingtonpost"]