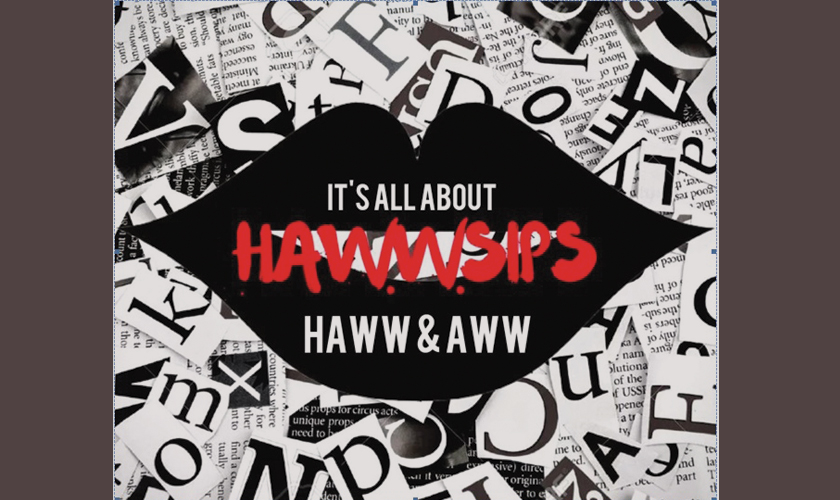 US TALK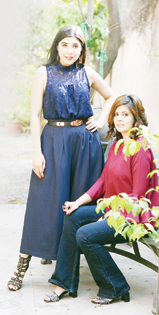 Sadaf Zarrar
Fashion | Lifestyle
Blogging was self-expression for us. We had a point of view and wanted to share it. Every comment and like that we receive is rewarding. We put our heart and soul in the content. It's very personal to us which is why appreciation from people means everything.
I was on a career break in 2011 with a lot of time at hand and thought I should channelize that time to do something productive. The result was SiddySays.
Blogging is a labour of love. Write about something you love and feel passionate about if you truly want to stay for a long time. Take time to understand why you want to blog, what makes you different, how your point of view will impact others, etc. Be mindful of what you do as a blogger.
Only good content could guarantee success. If you write things that people want to read, you're in business. Find your beat, and then create a uniform social media footprint.
www.siddysays.com
Rabeeyah Tungekar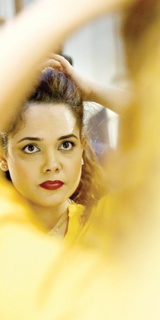 Beauty | Food | Lifestyle  
Blogging is very close to my heart and there is no ulterior motive behind it. I write in my own comfort zone, and that's when I enjoy writing the most. For me, it's like painting; you need space and temperament.
I had always wanted to share my knowledge of beauty and makeup so I decided to start a blog. I was passionate about helping others select right products. It was then and it's now, I still love helping people.
I don't believe in catchy names. If you can't come up with something, just start with your own name, it is the best thing. If you want something catchy, always go for what describes you and what you will be writing about.
When it comes to the content, keep it simple and original. You want your readers to read the entire post and come back next time. Keep a little drama in the writing, but don't go overboard with it. Take good quality pictures to supplement your writings.
To get recognized, do not run after brands and PR. Shine with your work and let that get the attention.
www.rabeeeyah.com
Omayer Emghad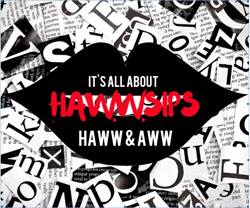 Entertainment | Lifestyle | Travel
Blogging is a way of reaching out to more and more people with your opinions on what's happening around. It allows us to tell them what we truly feel about a certain issue and why we feel that.
The reward comes when your voice reaches to a mass audience and makes a difference. In terms of money, it is quite rewarding given the increasing demand but that only comes after a lot of hard work and a good amount of time. Since we've started it recently, it will take some time before we reach to that position. However, we're delighted and consider it an achievement when readers appreciate our work and support us. This encourages us to stay true to them and keep entertaining them.
To those who are starting out, make your presence strong on as many social media sites as possible and don't forget to insert relevant hashtags as they allow you to reach to a wider audience.
@Hawwsips
Hawwsips.wordpress.com
Sherina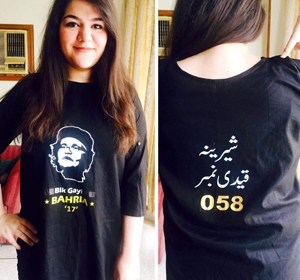 Lifestyle | Beauty | Entertainement 
On my blog, there is something for everyone. I never wanted my blog to be limited to any one specific category; instead, I wanted to have a variety and discuss topics which I feel get neglected, such as comic books and gardening, for example. An experimental aspect of my blog is that even though it is an informatory forum with factual reviews and discussions, my posts are kept as reader-friendly as possible, so that the readers can personally relate to them and feel as if they are hearing from a friend rather than just reading an article.
Blogging in itself is therapeutic for me. The entire process of thinking what to blog about, writing and perfecting a post, is comforting and a fun activity, really.
It thrills me to hear back from my readers – their suggestions, their feedback, their queries, etc. There is a sense of accomplishment and satisfaction every time a reader expresses their gratitude towards my work and/or how it has helped them. Acknowledgement also comes in the form of brands or individuals from various sectors contacting and extending out opportunities for me and my blog, which come with their own respective rewards.
Through blogging, I got a chance to meet amazing people and make good friends. This, essentially, is what blogging is all about – people coming together on a common platform and sharing ideas and experiences.
The inspiration for my blog traces back to 2008 when beauty-related content opened up on YouTube. I used to watch videos of some of the pioneer beauty gurus of the time, all day long, and they used to make video content as well as blog on their respective websites. That is when I developed my love for blogging and aspired to be a blogger someday. Unfortunately, at that time, I was too young to start so I had to wait.
To all the aspiring bloggers: just do it! Start today and don't over-think and over plan for your blog. Had I not procrastinated and taken so long to plan the details of my blog, I would have started a lot earlier too,. Have a general framework in mind regarding what your blog will be about, whether it will be specific to one category or several, who will the target audience be, which primary social media platform your blog will operate on, etc.
Your blog's name is your identity; picking a good name requires careful thinking. Play with the language: use puns and metaphors, try quirky names to seek attention. Still, don't dwell too much on it and focus more on the execution of your blog.
Bloggers start from scratch and eventually make their way up, so don't get discouraged and focus on delivering unique content which will interest and attract long-term readers. With a secure following, engagement will grow and it will definitely be noticed. I do not discourage posting content that is for PR/advertising purposes, in fact I think it may even be essential for beginners to do that in order to establish their online presence and also derive motivation. But you have to balance the promotional stuff with your own unique content. There is no fixed formula for blogging; it is all trial and error. You just have to find your personal style which works best for you.
["Source-ndtv"]