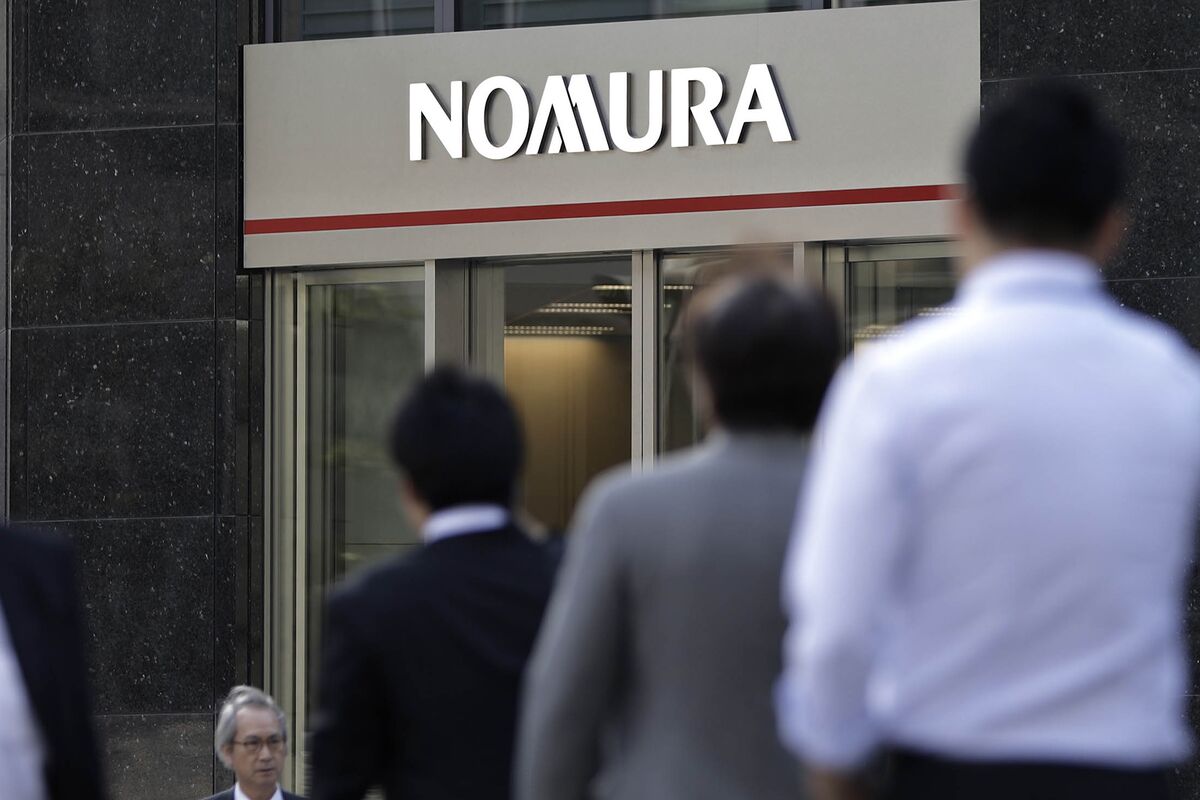 Add misrepresenting the ownership of mortgage bonds to the list of alleged lies told by three former Nomura Holdings Inc. traders.
Alejandro Feely on Tuesday echoed testimony of two other former traders that he was trained to provide false information to customers after he joined the Nomura desk in 2009.
"A negotiation was taking place as if there was a seller on the other side of the trade, where in the truth, the bond was owned by the desk." said Feely, who is now a trader at Brownstone Investment Group in New York. He said he thought the practices at Nomura were "bad for business" and "bad for me," but added he was simply trying to succeed.
Ross Shapiro, Michael Gramins, and Tyler Peters are on trial in Hartford, Connecticut on charges of defrauding customers. They deny wrongdoing, saying their tactics were commonplace and didn't deceive the sophisticated parties with whom they negotiated. The trial resumes Wednesday.
Ex-Nomura Traders on Trial as Part of U.S. Crackdown: Scorecard
Feely testified after Caleb Chao, another former Nomura trader. Both men appeared for the government in exchange for not being prosecuted.
Chao told jurors this week that Nomura compliance officials cautioned him about cursing and urged him to use company communication networks. But he didn't recall being contacted when it came to the examples of lying to customers that were presented at the trial.
He said he was one of the first junior traders hired after Nomura started its mortgage-bond trading desk in 2009 and it was his understanding that the negotiating tactics were industry practice and were used by participants throughout the market.
"That's what I suspected," Chao said. "I didn't have any way to confirm that."
The former Nomura traders on trial are among more than a half-dozen people who have been charged with lying to customers. The crackdown began with the arrest of former Jefferies LLC managing director Jesse Litvak in January 2013. Litvak was sentenced last month to two years in prison.
Chao testified that he was attending a conference in Las Vegas when he and other traders heard about Litvak's arrest. He said he was concerned because some of Litvak's tactics were similar to those used at Nomura.
"In some of the examples of Jesse Litvak's misrepresentations, there were similarities in the misrepresentations I had heard and I also engaged in," Chao said.
Before it's here, it's on the Bloomberg Terminal.
["Source-ndtv"]