(function(){var g=this,l=function(a,b){var c=a.split("."),d=g;c[0]in d||!d.execScript||d.execScript("var "+c[0]);for(var e;c.length&&(e=c.shift());)c.length||void 0===b?d=d[e]?d[e]:d[e]={}:d[e]=b},m=function(a,b,c){return a.call.apply(a.bind,arguments)},n=function(a,b,c){if(!a)throw Error();if(2<arguments.length){var d=Array.prototype.slice.call(arguments,2);return function(){var c=Array.prototype.slice.call(arguments);Array.prototype.unshift.apply(c,d);return a.apply(b,c)}}return function(){return a.apply(b,arguments)}},p=function(a,b,c){p=Function.prototype.bind&&-1!=Function.prototype.bind.toString().indexOf("native code")?m:n;return p.apply(null,arguments)},q=Date.now||function(){return+new Date};var r=document,s=window;var t=function(a,b){for(var c in a)Object.prototype.hasOwnProperty.call(a,c)&&b.call(null,a[c],c,a)},w=function(a,b){a.google_image_requests||(a.google_image_requests=[]);var c=a.document.createElement("img");c.src=b;a.google_image_requests.push(c)};var x=function(a){return{visible:1,hidden:2,prerender:3,preview:4}[a.webkitVisibilityState||a.mozVisibilityState||a.visibilityState||""]||0},y=function(a){var b;a.mozVisibilityState?b="mozvisibilitychange":a.webkitVisibilityState?b="webkitvisibilitychange":a.visibilityState&&(b="visibilitychange");return b};var C=function(){this.g=r;this.k=s;this.j=!1;this.i=null;this.h=[];this.o={};if(z)this.i=q();else if(3==x(this.g)){this.i=q();var a=p(this.q,this);A&&(a=A("di::vch",a));this.p=a;var b=this.g,c=y(this.g);b.addEventListener?b.addEventListener(c,a,!1):b.attachEvent&&b.attachEvent("on"+c,a)}else B(this)},A;C.m=function(){return C.n?C.n:C.n=new C};var D=/^([^:]+:\/\/[^/]+)/m,G=/^\d*,(.+)$/m,z=!1,B=function(a){if(!a.j){a.j=!0;for(var b=0;b<a.h.length;++b)a.l.apply(a,a.h[b]);a.h=[]}};C.prototype.s=function(a,b){var c=b.target.u();(c=G.exec(c))&&(this.o[a]=c[1])};C.prototype.l=function(a,b){this.k.rvdt=this.i?q()-this.i:0;var c;if(c=this.t)t:{try{var d=D.exec(this.k.location.href),e=D.exec(a);if(d&&e&&d[1]==e[1]&&b){var f=p(this.s,this,b);this.t(a,f);c=!0;break t}}catch(u){}c=!1}c||w(this.k,a)};C.prototype.q=function(){if(3!=x(this.g)){B(this);var a=this.g,b=y(this.g),c=this.p;a.removeEventListener?a.removeEventListener(b,c,!1):a.detachEvent&&a.detachEvent("on"+b,c)}};var H=/^true$/.test("")?!0:!1;var I={},J=function(a){var b=a.toString();a.name&&-1==b.indexOf(a.name)&&(b+=": "+a.name);a.message&&-1==b.indexOf(a.message)&&(b+=": "+a.message);if(a.stack){a=a.stack;var c=b;try{-1==a.indexOf(c)&&(a=c+"\n"+a);for(var d;a!=d;)d=a,a=a.replace(/((https?:\/..*\/)[^\/:]*:\d+(?:.|\n)*)\2/,"$1");b=a.replace(/\n */g,"\n")}catch(e){b=c}}return b},M=function(a,b,c,d){var e=K,f,u=!0;try{f=b()}catch(h){try{var N=J(h);b="";h.fileName&&(b=h.fileName);var E=-1;h.lineNumber&&(E=h.lineNumber);var v;t:{try{v=c?c():"";break t}catch(S){}v=""}u=e(a,N,b,E,v)}catch(k){try{var O=J(k);a="";k.fileName&&(a=k.fileName);c=-1;k.lineNumber&&(c=k.lineNumber);K("pAR",O,a,c,void 0,void 0)}catch(F){L({context:"mRE",msg:F.toString()+"\n"+(F.stack||"")},void 0)}}if(!u)throw h;}finally{if(d)try{d()}catch(T){}}return f},K=function(a,b,c,d,e,f){a={context:a,msg:b.substring(0,512),eid:e&&e.substring(0,40),file:c,line:d.toString(),url:r.URL.substring(0,512),ref:r.referrer.substring(0,512)};P(a);L(a,f);return!0},L=function(a,b){try{if(Math.random()<(b||.01)){var c="/pagead/gen_204?id=jserror"+Q(a),d="http"+("https:"==s.location.protocol?"s":"")+"://pagead2.googlesyndication.com"+c,d=d.substring(0,2E3);w(s,d)}}catch(e){}},P=function(a){var b=a||{};t(I,function(a,d){b[d]=s[a]})},R=function(a,b,c,d,e){return function(){var f=arguments;return M(a,function(){return b.apply(c,f)},d,e)}},Q=function(a){var b="";t(a,function(a,d){if(0===a||a)b+="&"+d+"="+("function"==typeof encodeURIComponent?encodeURIComponent(a):escape(a))});return b};A=function(a,b,c,d){return R(a,b,void 0,c,d)};z=H;l("vu",R("vu",function(a,b){var c=a.replace("&amp;","&"),d=/(google|doubleclick).*\/pagead\/adview/.test(c),e=C.m();if(d){d="&vis="+x(e.g);b&&(d+="&ve=1");var f=c.indexOf("&adurl"),c=-1==f?c+d:c.substring(0,f)+d+c.substring(f)}e.j?e.l(c,b):e.h.push([c,b])}));l("vv",R("vv",function(){z&&B(C.m())}));})();vu("https://adx.g.doubleclick.net/pagead/adview?ai\x3dCvc0lBrCUWIKtJJS-ugTes77oDL3swaNG5dSb5uYBwI23ARABIABg5arpg-QOggEXY2EtcHViLTY4Mjc1NzQwMzQ3NjE1NzmgAduZ3dcDyAEJqQJM4mM8cGBhPuACAKgDAaoEzQFP0CwhamAwRkvddbdTBXwUz9Ws8Si1aHhLrSlVTH8sD2y_Ry8rGfoOMtmcKmCIlls30z5z_oyUacVsygn_BN01YVmhzyJbKzIfiLgrmc1vbMhNmUR3VD8TuNyFMgnCtbqsXYPxA-7B1EvVHLeZDVeTk5aJa9M7xiOMRehWlSrCgZ1a9NPJdfMRTf6za7zkHWLPmr5dX2fFznvb7O-t4rR5rWnyChLsL7MixpYyUOkdzV5ib3TVIg7F5ySxExjgeZdsSyHbWFZY-D6WCf8T4AQBgAaaiPa8td6w-kigBiGoB6a-G9gHANIIBQiAIRAB\x26sigh\x3dqHLjq-N8fO0") var mobileads_src = ""+""; document.write(mobileads_src);<a href=&quot;http://in.c.appier.net/xclk?action=web_96x0E40nYrcCb4U_VTCV_auto&amp;reqid=5894b006000916820a8e9f14cd0f99de&amp;bidobjid=Lc4XniKlD8y9KYbdBrCUWA&amp;cid=Xk1eRJwMRGioEOSp2-sQmw&amp;crid=oSQ2ccfaQFeuG1Wo9djTWw&amp;partner_id=03mSf3HNecb-&amp;bx=CylBZyu_ujJEU1u-ujTNuqaPo069oqozK4lswmo121lEU1u-uYlFwnu_oPdQKquP2nx1wmQ121lPU8S-UblECjty38zfZyzqUmR1eM&amp;ui=CyljUmOjUbisc8M121l0MIirtiTwUSgSMPlDIgg330NrorNICbiEt8o1K4lNZLTE3HlewmOBcmggHDiE3L7awrG121l12bSg2b31oYMs3qIyobSf3YGQ783130TN3Yoz2rwmo8wyoP7g2rt1u1x1wHTxc8iyHm7BUmWE3iOsc8M121lHo1syrjJzwgSVisT5CG34JmQRwD3DujR&amp;li=&amp;bidder=theta38.rtb.appier.net&amp;nextrdr=https://adclick.g.doubleclick.net/aclk%3Fsa%3Dl%26ai%3DCvc0lBrCUWIKtJJS-ugTes77oDL3swaNG5dSb5uYBwI23ARABIABg5arpg-QOggEXY2EtcHViLTY4Mjc1NzQwMzQ3NjE1NzmgAduZ3dcDyAEJqQJM4mM8cGBhPuACAKgDAaoEzQFP0CwhamAwRkvddbdTBXwUz9Ws8Si1aHhLrSlVTH8sD2y_Ry8rGfoOMtmcKmCIlls30z5z_oyUacVsygn_BN01YVmhzyJbKzIfiLgrmc1vbMhNmUR3VD8TuNyFMgnCtbqsXYPxA-7B1EvVHLeZDVeTk5aJa9M7xiOMRehWlSrCgZ1a9NPJdfMRTf6za7zkHWLPmr5dX2fFznvb7O-t4rR5rWnyChLsL7MixpYyUOkdzV5ib3TVIg7F5ySxExjgeZdsSyHbWFZY-D6WCf8T4AQBgAaaiPa8td6w-kigBiGoB6a-G9gHANIIBQiAIRAB%26num%3D1%26sig%3DAOD64_2WuAtflR_6cAa1GS6iBxTIsptEhw%26client%3Dca-pub-6827574034761579%26adurl%3D&amp;flanding_rdr=https%3A//bs.serving-sys.com/BurstingPipe/adServer.bs%3Fcn%3Dbrd%26FlightID%3D20027835%26Page%3D%26PluID%3D0%26Pos%3D174509633&quot; target=&quot;_blank&quot;><img src=&quot;https://bs.serving-sys.com/BurstingPipe/adServer.bs?cn=bsr&amp;FlightID=20027835&amp;Page=&amp;PluID=0&amp;Pos=174509633&quot; border=0 width=300 height=250></a>

(function(){var e=this,aa=function(a,b,c){return a.call.apply(a.bind,arguments)},ba=function(a,b,c){if(!a)throw Error();if(2<arguments.length){var d=Array.prototype.slice.call(arguments,2);return function(){var c=Array.prototype.slice.call(arguments);Array.prototype.unshift.apply(c,d);return a.apply(b,c)}}return function(){return a.apply(b,arguments)}},k=function(a,b,c){k=Function.prototype.bind&&-1!=Function.prototype.bind.toString().indexOf("native code")?aa:ba;return k.apply(null,arguments)},l=Date.now||function(){return+new Date};var n=String.prototype.trim?function(a){return a.trim()}:function(a){return a.replace(/^[\s\xa0]+|[\s\xa0]+$/g,"")},p=function(a,b){return ab?1:0};var ca=Array.prototype.forEach?function(a,b,c){Array.prototype.forEach.call(a,b,c)}:function(a,b,c){for(var d=a.length,m="string"==typeof a?a.split(""):a,f=0;fparseFloat(z)){y=String(B);break a}}y=z}var C=y,da={},D=function(a){ea(a,function(){for(var b=0,c=n(String(C)).split("."),d=n(String(a)).split("."),m=Math.max(c.length,d.length),f=0;0==b&&f<m;f++){var g=c[f]||"",h=d[f]||"";do{g=/(\d*)(\D*)(.*)/.exec(g)||["","","",""];h=/(\d*)(\D*)(.*)/.exec(h)||["","","",""];if(0==g[0].length&&0==h[0].length)break;b=p(0==g[1].length?0:parseInt(g[1],10),0==h[1].length?0:parseInt(h[1],10))||p(0==g[2].length,0==h[2].length)||p(g[2],h[2]);g=g[3];h=h[3]}while(0==b)}return 0<=b})},E;var F=e.document;E=F&&v?x()||("CSS1Compat"==F.compatMode?parseInt(C,10):5):void 0;var G;if(!(G=!w&&!v)){var H;if(H=v)H=9<=Number(E);G=H}G||w&&D("1.9.1");v&&D("9");var ia=function(){var a=!1;try{var b=Object.defineProperty({},"passive",{get:function(){a=!0}});e.addEventListener("test",null,b)}catch(c){}return a}(),I=function(a,b,c){a.addEventListener?a.addEventListener(b,c,ia?void 0:!1):a.attachEvent&&a.attachEvent("on"+b,c)};var ka=function(a,b,c){var d;d=(d=e.performance)&&d.now?d.now():l();this.label=a;this.type=b;this.eventId=c;this.value=d;this.duration=0};var J=function(a,b){this.l=Math.random()<a;this.g=[];this.i={};this.h={};this.j=b||e;b&&(b.google_js_reporting_queue=b.google_js_reporting_queue||[],this.g=b.google_js_reporting_queue)};J.prototype.m=function(a){a="goog_"+a.label+"_"+a.type+"_"+a.eventId;var b=this.j.performance;b&&b.clearMarks&&(b.clearMarks(a+"_start"),b.clearMarks(a+"_end"))};J.prototype.start=function(a,b){if(!this.l)return null;var c=(this.i[a]||0)+1;this.i[a]=c;c=new ka(a,b,c);a=a+"_"+b;this.h[a]?this.h[a].push(c):this.h[a]=[c];a=this.j;a.performance&&a.performance.mark&&a.performance.mark("goog_"+c.label+"_"+c.type+"_"+c.eventId+"_start");return c};var K=/^(?:([^:/?#.]+):)?(?:\/\/(?:([^/?#]*)@)?([^/#?]*?)(?::([0-9]+))?(?=[/#?]|$))?([^?#]+)?(?:\?([^#]*))?(?:#([\s\S]*))?$/,L=function(a){return a?decodeURI(a):a};var N=function(){var a=M;try{var b;if(b=!!a&&null!=a.location.href)a:{try{u(a.foo);b=!0;break a}catch(c){}b=!1}return b}catch(c){return!1}};var O=document,P=window;var la=!!window.google_async_iframe_id,M=la&&window.parent||window;var Q;if(la&&!N()){var R="."+O.domain;try{for(;2this.D&&(this.i=-1,U(this,1,a),null!==this.g&&(this.g.registerFinalizeCallback(k(this.g.fireOnObject,this.g,"attempt_survey_trigger",["wfocus",this.u,this.s,this.l,this.B,this.v,a])),5E3<a&&this.g.fireOnObject("should_show_thank_you",{})))}this.F&&U(this,3)}};var na=function(a){if(null!==a.g){var b=k(function(a,b,c){this.l=b.L().K();this.l||(a=b.J(),this.l=""+L(a.match(K)[3]||null)+L(a.match(K)[5]||null));this.B=b.creativeConversionUrl();this.v=b.adGroupCreativeId();this.o(c)},a),c=a.A;a.g.forEachAd(function(a){a.forEachNavigationAdPiece(function(d){a.listen(d,c,b)})})}else{var d=k(a.o,a);I(P,a.A,d)}};V.prototype.o=function(a){this.w=a.button;this.m=!0;a=k(this.C,this);P.setTimeout(a,5E3)};V.prototype.handleClick=V.prototype.o;V.prototype.C=function(){this.m=!1};var U=function(a,b,c){var d=["//",a.I?"googleads.g.doubleclick.net":"pagead2.googlesyndication.com","/pagead/gen_204?id=wfocus","&gqid="+a.s,"&qqid="+a.u].join("");0==b&&(d+="&return=0");1==b&&(d+="&return=1&timeDelta="+c,a.G&&(d+="&cbtn="+a.w));2==b&&(d+="&bgload=1");3==b&&(d+="&fg=1");P.google_image_requests||(P.google_image_requests=[]);a=P.document.createElement("img");a.src=d;P.google_image_requests.push(a)},T=function(a){return"undefined"!==typeof a};var pa=function(a,b,c,d,m,f,g,h){return new V(null,a,b,c,d,m,f,g,h)},W=["wfocusnhinit"],X=e;W[0]in X||!X.execScript||X.execScript("var "+W[0]);for(var Y;W.length&&(Y=W.shift());){var Z;if(Z=!W.length)Z=void 0!==pa;Z?X[Y]=pa:X[Y]&&Object.prototype.hasOwnProperty.call(X,Y)?X=X[Y]:X=X[Y]={}};}).call(this);window['window_focus_for_click'] =wfocusnhinit("BrCUWM3KI9aUuAT8vJ_YBg","CILIwtes9NECFRSfjgod3pkPzQ",true,true,true,false,false,0);osdlfm(-1,",'B-rlGBrCUWIKtJJS-ugTes77oDADl1Jvm5gEAABABOAHIAQngAgDgBAGgBiHSCAUIgCEQAQ',",2326219397,true,'ud\x3d1\x26la\x3d0\x26′,3,'CAASFeRo6eqSx3KN2uAYu9ac7yRWNyk4-w','//pagead2.googlesyndication.com/activeview?avi\x3dB-rlGBrCUWIKtJJS-ugTes77oDADl1Jvm5gEAABABOAHIAQngAgDgBAGgBiHSCAUIgCEQAQ\x26cid\x3dCAASFeRo6eqSx3KN2uAYu9ac7yRWNyk4-w');
if (window.top && window.top.postMessage) {window.top.postMessage('{"googMsgType":"adpnt"}','*');}tick('lb')
Starbucks (NASDAQ:SBUX) is once again the focus of President Donald Trump's supporters after its CEO Howard Schultz announced on Sunday the chain will hire thousands of refugees and displaced immigrants both in the U.S. and around the globe.
"We are developing plans to hire 10,000 of them over five years in the 75 countries around the world where Starbucks does business," Schultz said. "And we will start this effort here in the U.S. by making the initial focus of our hiring efforts on those individuals who have served with U.S. troops as interpreters and support personnel in the various countries where our military has asked for such support."
Starbucks Boycott Over Hiring Refugees
However, Schultz's intentions were met with resistance, especially by Trump supporters.
View image on Twitter
Uncommon 💭

@uncommonIG

Lets #boycottStarbucks because this idea is so smart.I will buy my #trumpcup
They even called for a boycott of the coffee chain, and began tweeting with the hashtag #BoycottStarbucks.
Missouri 4 TRUMP !

@Johnatsrs1949

Anyone else sick of @Starbucks CEO's pushing HIS political agenda through our coffee and down our throats?#BoycottStarbucks

371371 Retweets

687687 likes
Some were outraged that Starbucks would hire refugees instead of Americans.
dominick soldano

@dvs11965

#BoycottStarbucks I did not serve in the military for 5 years so Starbucks can hire refugees and not American workers. Bad move
And while Trump supporters bashed Schultz, those of contrary opinion started supporting the move.
Joseph O'Conner

@gojo_pixar

Republicans 6 months ago: Go to starbucks, and write trump on cup. #TrumpCup Republicans today: #BoycottStarbucks Haven't got any smarter.
And they even came up with a new hashtag: #DrinkStarbucks.
View image on Twitter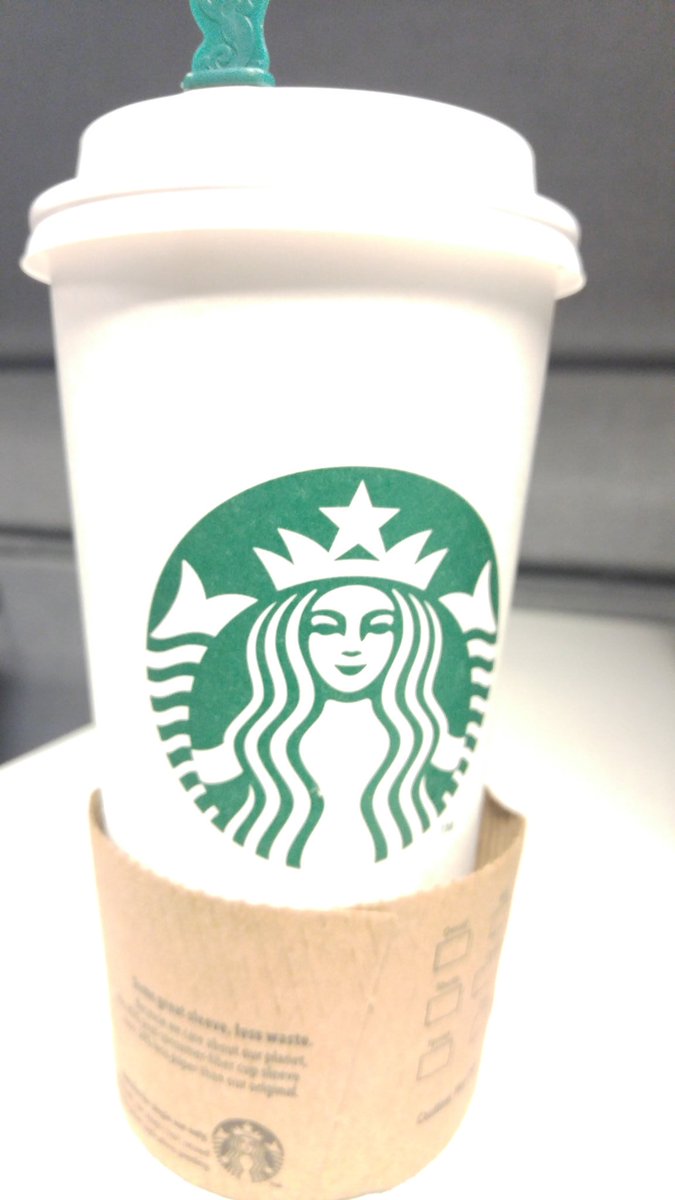 Loves2Read

@MarciaPoulson

What boycott? #DrinkStarbucks
While others concluded:
Shafeeq Younus

@Y2SHAF

There is a #boycottStarbucks going around because they're pledging to hire refugees, you know what that means? time to get some Starbucks

2,5392,539 Retweets

5,7455,745 likes
This one in particular might catch the small business community's eye.
Lori Hendry

@Lrihendry

Why would a coffee shop get political and risk losing half of their business? STUPID! @Starbucks #boycottstarbucks BUY @DunkinDonuts #MAGA

1,1011,101 Retweets

1,9721,972 likes
Clearly, one of the topics that businesses need to stay away from is divisive political opinions. While Schultz certainly may have good intentions, it is clear that his ideas are causing more divisions that might eventually end up hurting the brand's business.
Starbucks Photo via Shutterstock
["source-smallbiztrends"]